Amazing Villa Holidays
Let us help you find your next villa holiday
Here to help
We are on hand to find you the perfect holiday and help advise locations, villas, and what will suit you best. Let us take the hassle away for you.
Curated Properties
We take time to find properties that suit your needs and budget, from small cosy villas to large party villas, ask us how we can help.
Best Prices
Your time is valuable, so we ensure the prices are the best around and we can find you the best villas for the best value.
---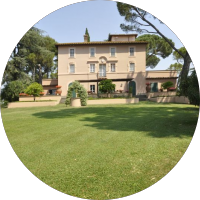 I turned 50 in March and I wanted to celebrate this day with my close friends. When we started to prepare the guest list we understood that we need a bigger place with 5+ sleeping rooms. It was not easy to find one and finally we found this villa. After settling the contract with the agent everything went really smooth and we arrived to the place.
The villa itself is much bigger than you see it from the pictures.
It positioned much better than you imagine looking at the pictures.
The interiors make you feel like a movie star so you need a professional photographer for the whole period of stay.
★ ★ ★ ★ ★
Join our collection of villas
The Ocholo Team has been placing discerning guests in prestigious properties like yours for over 18 years. Get in touch to discuss opportunities with one of our experts.
Apply Now